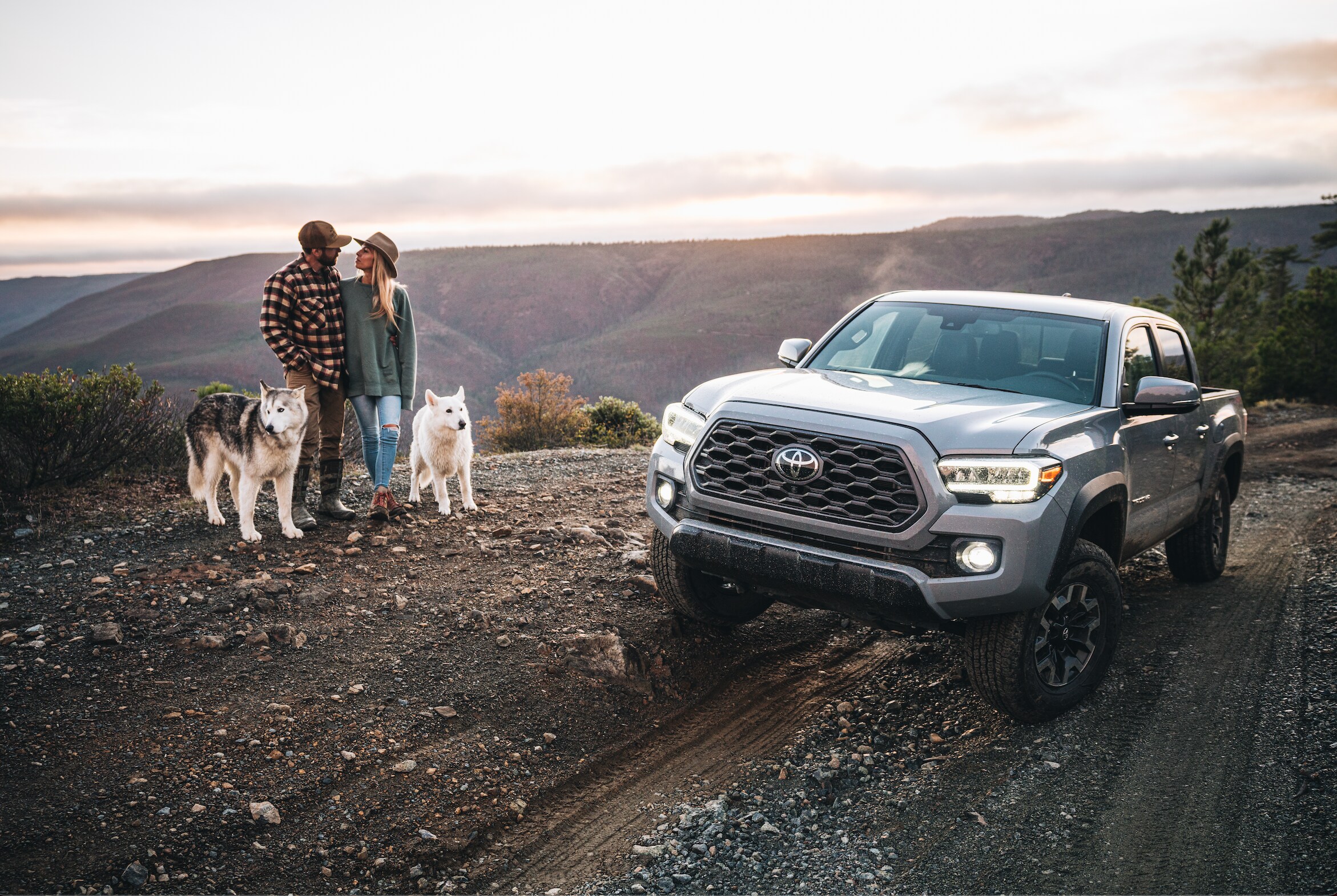 When you're on the hunt for a new vehicle, it makes the most sense to choose something that's reliable, durable, and well worth your money. Toyotas are well-known for scoring high in the reliability category, but why are Toyotas so reliable? More specifically, why are Toyota engines so reliable?
We're going to dive into the specifics of why Toyotas make such reliable vehicles and give some insight on some of the most reliable Toyota models. This way you can start your hunt for the most reliable Toyota vehicle with a little bit of knowledge on the subject.
Why Are Toyotas So Reliable?
Toyota Prioritizes Function Over Form
Many companies today give a lot of attention to the external appearance and appeal of a vehicle, even more than they give to the overall function of the car. Toyota has the opposite approach: function over form.
As an example, Toyota vehicles don't boast the most torque, speed, or power, but rather good handling, infrequent breakdowns, comfort, and usability. Toyotas are built to be more practical, and while that may be less exciting than most sports cars out there, it's much safer and offers a more reliable vehicle.
Keep in mind that this in no way means Toyota vehicles are ugly, inefficient, or powerless. It just means they are safer and prioritize reliability. Models like the Prius, for example, have received excellent reviews from both critics and customers for its efficiency and appearance, but Toyota does not sacrifice their focus on reliability to create their vehicles.
Toyota Doesn't Rush to Introduce New Features
Many manufacturers are in a constant race against one another to come out with new features and car models to continually awe their market. While Toyota does an excellent job of designing new features and technology, the focus is always on doing the job right rather than fast. Toyota only introduces new features after there's been enough time to research, develop, and test them.
This attention to detail also means that Toyota doesn't rush the manufacturing process. If there are ever any doubts about the functionality of a new feature or vehicle, Toyota is in no hurry to push it out to the market. Toyota will always conduct more research and tests if necessary, even if it means delaying a launch.
Toyota focuses on precision in their manufacturing and a conservative approach in updated models. They are not focused on the most cutting edge technologies, attention-grabbing features, or fancy new models. Toyota is dedicated to studying trends and finding methods to perfect features, helping their vehicles stay reliable and valuable.
Why Are Toyota Engines So Reliable?
Toyota's unique approach to manufacturing and business clearly shows how their vehicles are more reliable than much of the competition, but why are Toyota engines so reliable? What's different about them?
Obviously Toyota's attention to detail and careful manufacturing process allow for their engines to be designed correctly, efficiently, and reliably. Toyota engines are also so reliable, however, because they build their engines specifically to be low stress. While most of the engines could handle a lot more power, they are designed to bridle that power to reduce stress on the engine. Over time, this prolongs the life of the vehicle, since Toyota vehicles rarely break down.
Toyota 4Runner Reliability
If you're looking for a reliable vehicle, you cannot overlook the Toyota 4Runner reliability. This SUV has amazing predicted reliability, making it the perfect family vehicle, work vehicle, or errand vehicle. While every Toyota 4Runner model scores high in terms of reliability, the 2021 model scored a five out of five overall reliability rating from Consumer Reports. If you're looking for an SUV you can trust, the Toyota 4Runner is for you!
Toyota Highlander Reliability
You can't be looking for a reliable family vehicle without considering the Toyota Highlander reliability.
This functional, family-friendly SUV offers frugal gas mileage, good road manners, and extremely consistent reliability. The Toyota Highlander continually scores high in the reliability category so you know you'll have a vehicle you can trust with this SUV.
Toyota RAV4 Reliability
So how does the Toyota Rav4 reliability compare? This is an excellent vehicle if you're looking for high levels of reliability at a lower cost. Not only are Toyota RAV4s more affordable to purchase, but they have low yearly maintenance costs compared to many other SUV models.
Toyota Tacoma Reliability
If you're looking for a reliable truck, then it's time to look at the Toyota Tacoma reliability. The Toyota Tacoma is well known for receiving good predicted reliability scores while also being a hard-riding vehicle that holds its value well. The Toyota Tacoma can handle all your projects, errands, or off-roading adventures. It's a truck you can trust.
Toyota Camry Reliability
If you need a reliable sedan to handle your work commute, then take a closer look at the Toyota Camry reliability! This sedan gets excellent predicted reliability scores, so if you're looking for something to help you cut down on gas mileage without sacrificing any safety features or good handling, the Toyota Camry may be the perfect vehicle for you.
Toyota Tundra Reliability
It doesn't matter where you look, because the Toyota Tundra has some of the best predicted reliability scores for any pickup truck on the market. If you haven't yet, it's time to check out the Toyota Tundra reliability. This award-winning vehicle is dependable, consistent, and durable, so if you're looking for a truck that can handle anything without any worries, look into the Toyota Tundra.
Find Your Next Reliable Toyota
Finding the most reliable Toyota models that work for you and your needs may be way easier than you think. Contact our expert sales team at Lone Star Toyota to find the perfect Toyota vehicle for you with the excellent reliability you need. You can browse our online inventory, schedule a test drive, and investigate financing options. Feel free to request more information using our online form or by calling Lone Star Toyota of Lewisville at 469-645-0602.