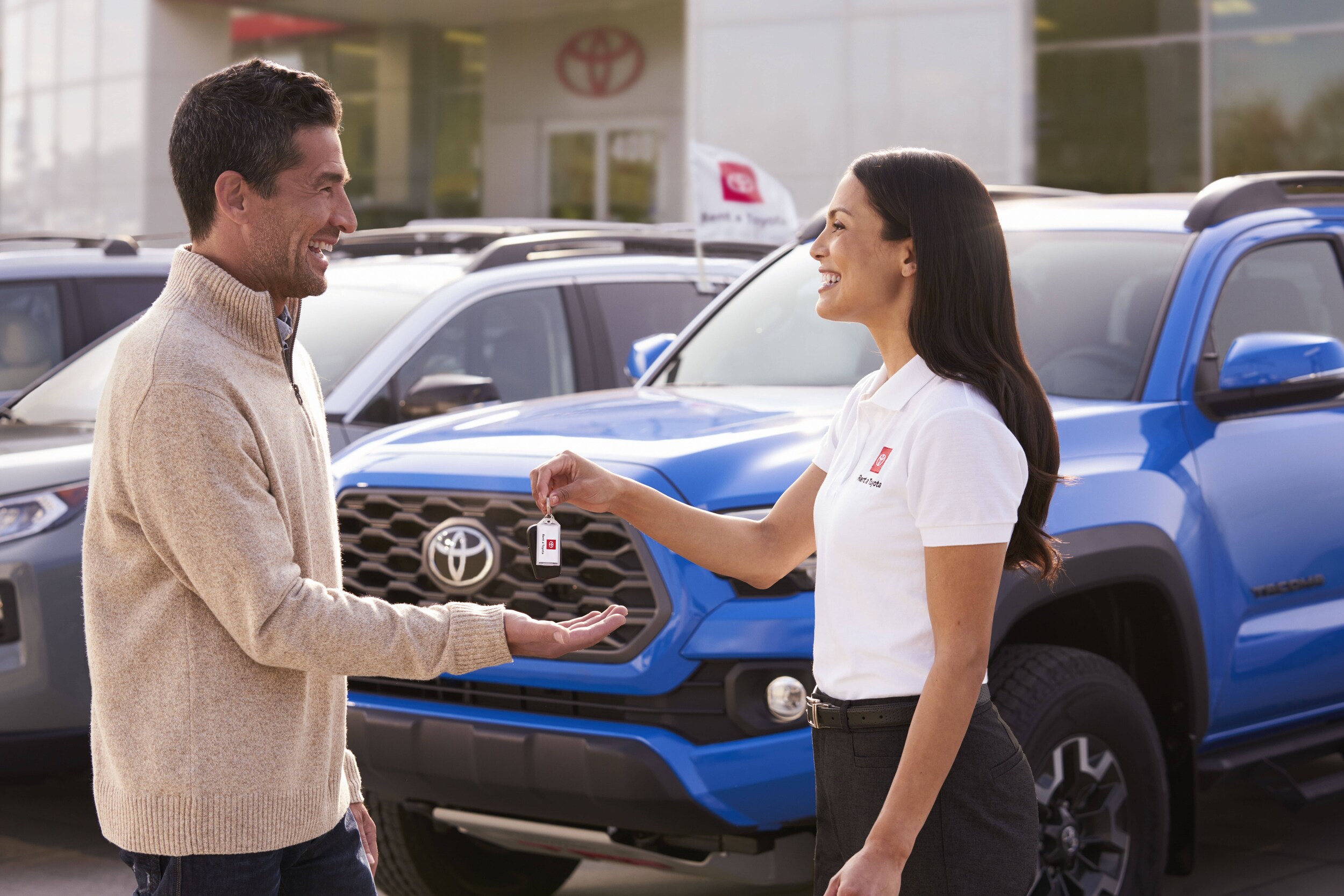 If you're considering leasing a car in Dallas, TX, Lone Star Toyota of Lewisville can help you with all of your leasing needs. Here, we'll discuss the many benefits of leasing a car, particularly Toyota lease benefits. With all of the benefits of leasing a vehicle, it might be a no-brainer to lease instead of buy your next car.
What are the benefits of leasing a car?
Reduced Down Payment
A major benefit of leasing a vehicle versus buying one is that you don't have to make a high down payment to receive an affordable lease term. For some car leases, you may not have to make a down payment at all to start driving.
Nicer Car for Less Money
Because you don't need a large down payment in order to obtain an affordable lease on a car, you may be able to lease a much nicer car than you could have purchased outright. Monthly payments also tend to be lower on leased cars than purchased cars of the same value, which means you can drive the car of your dreams without burning a hole in your wallet.
Fewer Maintenance Bills
Another key benefit of leasing a vehicle is that you don't have to shoulder as much of the maintenance fees as you would with a purchased car. Toyota leases have the benefit of a new car warranty, which means that many repairs are covered. For added security, you can arrange to have your lease term overlap with your new car warranty, so that maintenance on your vehicle is always taken care of.
Added Excessive Wear Coverage
Since leased cars are essentially rented, and not owned, it's on you to make sure that your car doesn't accumulate excessive wear and tear while it's in your possession. That said, at Lone Star Toyota, we understand that life happens. If you're worried that your leased Toyota might be damaged during your lease term, you may want to consider Toyota's Excess Wear & Use Protection Plan. Adding this can save you from having to pay for expensive repairs if your car accrues more damages than you anticipated.
No Trade-In Hassles
Many people try to capitalize on the value of their purchased cars by trading them in two or three years after buying, but this process can be tedious and expensive—especially if you hadn't paid off your first car in full. Rather than taking out a new car loan every few years, a better financial option may be to lease a car. Once your lease term limit is up, you can simply return the old car and begin a new lease on a new vehicle.
Drive a New Car, More Often
It goes without saying that one of the biggest benefits of leasing vehicles is getting to regularly test out a new car. This is an excellent opportunity for buyers who haven't fully committed to one style of car, drivers who only need a car temporarily, as well as anyone who enjoys a change of scenery on their everyday commute. If you end up loving your car lease in Dallas and find that you want it permanently, you can always talk to our sales staff about purchasing a similar model.
Find a leased Toyota from just around the corner
If you're in the market for leasing a car in Dallas, TX, then we encourage you to browse our online leasing inventory for available vehicles. You can also request information online about a car lease in Dallas by filling out our online form, or by calling the experienced sales staff at Lone Star Toyota of Lewisville at 469-645-0602. We look forward to meeting you!