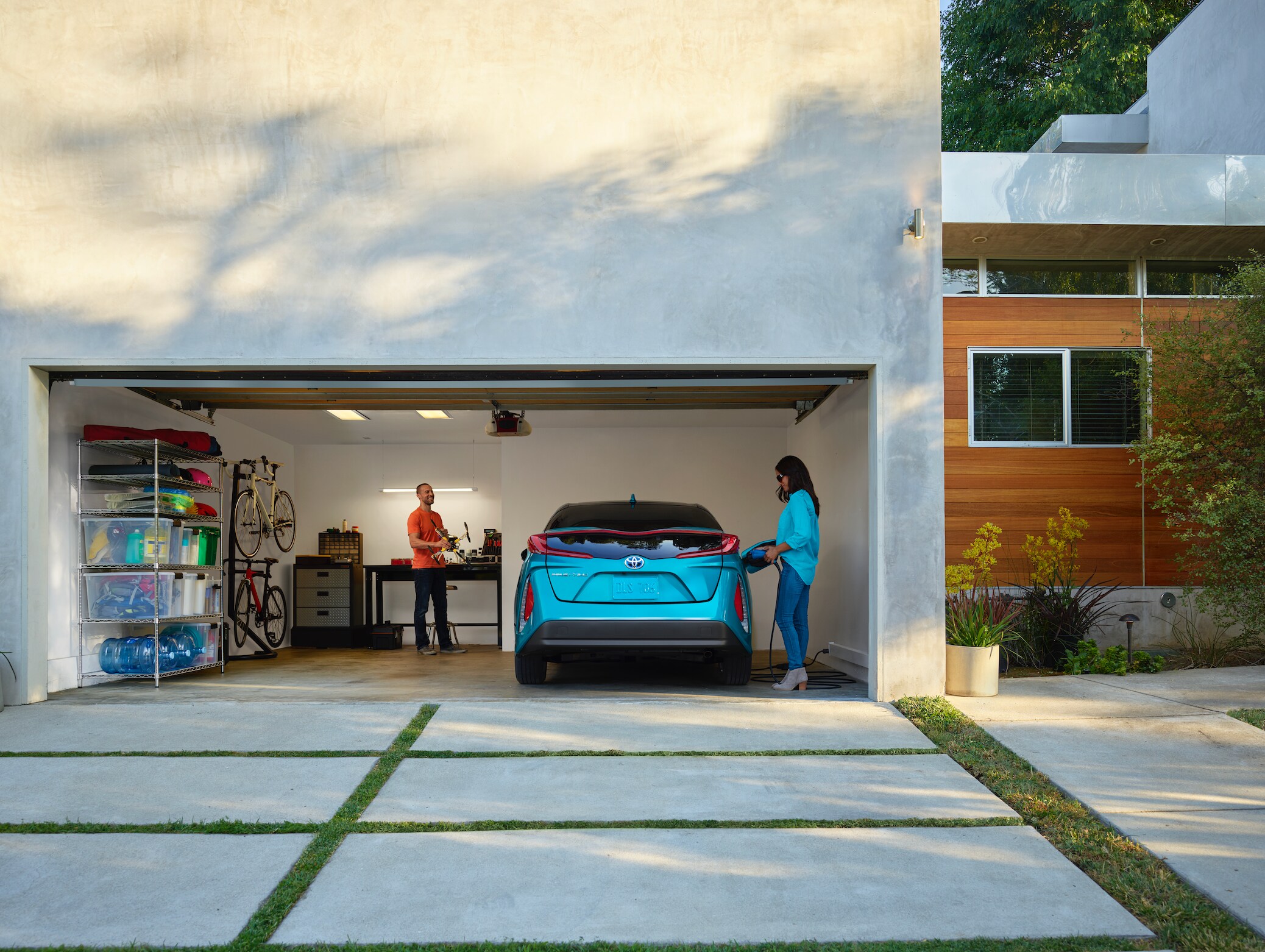 In the decision making process, all car buyers are asking which Toyota car is fuel-efficient, or what is the most fuel efficient Toyota? When you're on the market for a new vehicle, it only makes sense that you'd want the best one out there, which means you have to consider fuel efficiency. With reliability, durability, and comfortability built into the Toyota brand, it's obviously a great option. Add fuel efficiency and you have the perfect choice.
So what are the most fuel efficient Toyota vehicles on the market today?
We've heard your questions. Here we've compiled our list of Toyota fuel efficient cars with four of the most fuel efficient Toyota vehicles that you can find today:
4 Most Fuel Efficient Toyota Vehicles
1. Toyota Prius Prime - 55/133 city/highway
Yes, you've likely heard of the Toyota Prius as being one of Toyota's fuel efficient cars, but what about the Prius Prime? This hybrid is a plug-in or fill up, and unlike so much of the competition, it can run on a full tank of gas or its fully charged electric battery. This amazing technology helps the Toyota Prius Prime land itself as the highest MPG Toyota vehicle with a whopping MPGe of 133 combined. View the Toyota Prius Prime.
2. Toyota Prius - 54/50 city/highway
We couldn't get away with making a list of Toyota fuel efficient cars without adding in the hybrid that started it all: the Toyota Prius. This little car allows you to enjoy innovative technology, comfortable seating, and fuel efficiency. As the first mass-produced petrol-electric hybrid vehicle, you know you can drive more and fill up less with a Toyota Prius. View the Toyota Prius.
3. Toyota RAV4 Prime - 38/94 city/highway
If you're looking to find the most fuel efficient Toyota SUV, then you have to look into the Toyota RAV4 Prime. With this SUV, you have room enough for the family while also taking control of your fuel efficiency. Plug in at home, at work, or at any public charging station to get excellent gas mileage on trips or the work commute—and if you forget to charge, don't worry because the RAV4 runs great on its gas engine. View the Toyota RAV4.
4. Toyota Mirai - 67/67 city/highway mpg*
Toyota has introduced the second-generation Mirai fuel cell electric vehicle: a design and technology flagship sedan. This striking new coupe design has an upgraded powertrain with enhanced performance, increased luxury, safety, and tech features, and up to $15,000 hydrogen fuel included with the Mirai purchase. If you're looking to see which Toyota car is fuel efficient and where to find the highest MPG Toyota, the Toyota Mirai may be your car.
Get Your Highest MPG Toyota at Lone Star Toyota of Lewisville
If you've been on the hunt for the most fuel efficient Toyota cars, then we encourage you to check out our online inventory. You can easily schedule a test drive and even investigate financing options. For questions or more information, don't hesitate to reach out online or by calling our experienced sales staff at 469-645-0602.