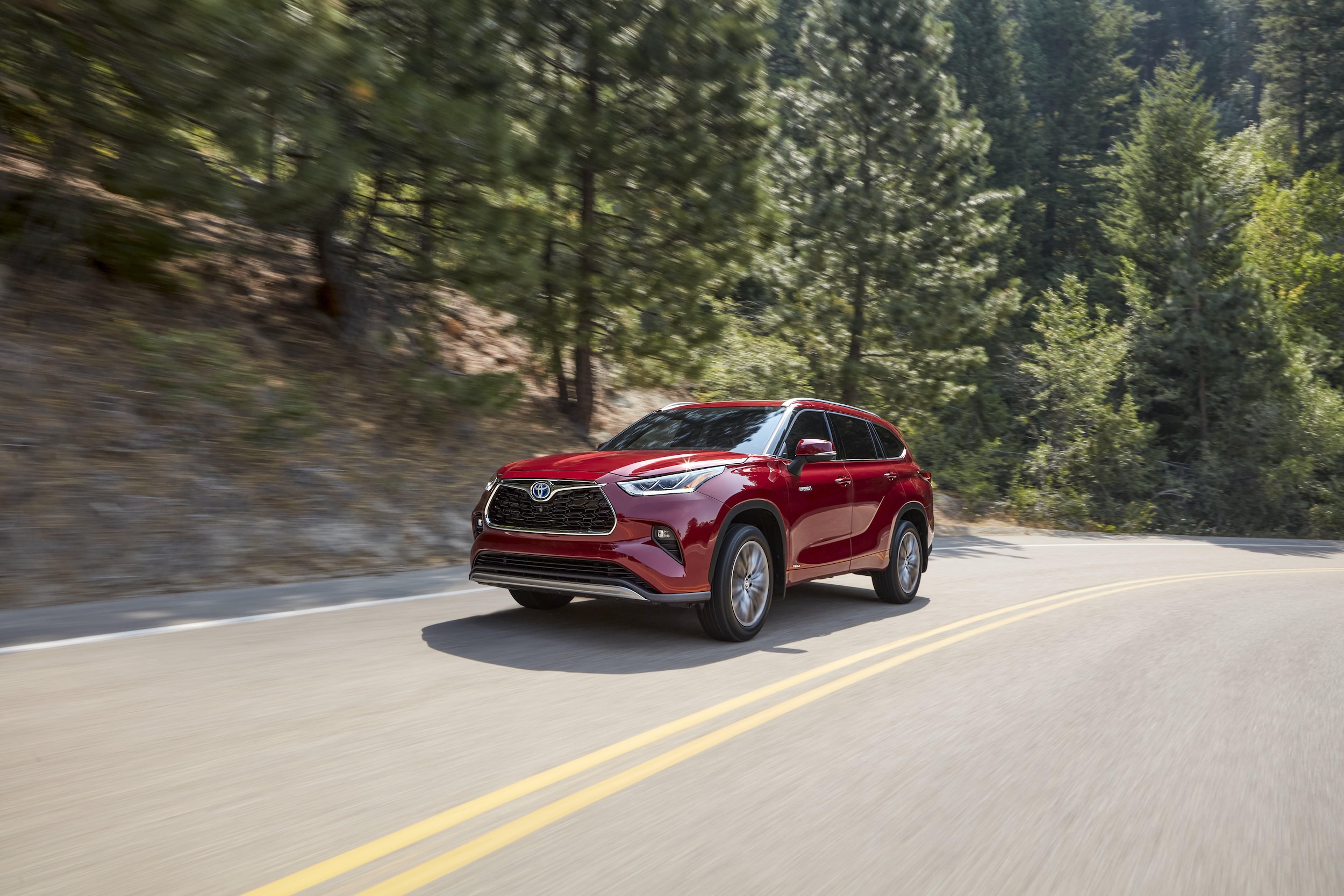 Included in many new Toyota models, including the Toyota Highlander V6 and Toyota RAV4 LE AWD models, the Toyota auto stop and start system automatically stops the vehicle's engine when you come to a complete stop and hold down the brake pedal. The system then restarts your engine when you lift your foot off of the brake. Here, we'll discuss how the Toyota auto start-stop system works, its benefits to drivers, and how to turn it off for certain situations.
What is the Toyota Auto Stop?
Toyota auto stop is a technological feature designed to make your vehicle more efficient. This system—which essentially puts your engine in standby mode whenever you come to a complete stop—helps decrease emissions and increase your vehicle's fuel efficiency, particularly in dense city areas where you frequently hit red lights and stop-and-go traffic.
The Toyota start-stop system is programmed to operate smoothly and enable the driver to stop and accelerate upon demand, as if the engine were continuously running. The Multi-Information Display (MID) displays a unique icon when the engine is off—but drivers will also know when the system kicks in based on noise, since the engine will stop humming once it shuts off. Even though the engine stops, you can rest assured that all other safety and other systems continue to function regularly.
Benefits of the Toyota Auto Start-Stop System
Since active engines constantly emit emissions when running, reducing these emissions with the Toyota auto-stop and start system benefits the environment as well as your wallet.
Here are a few benefits of the Toyota automatic start system:
Smooth operation: There is no need to engage the system—just start the car and go. Drivers can stop and accelerate on demand, as if the engine were continuously running.
Eco-friendly: The auto start-stop system reduces emissions by 5 to 7 percent.
Fuel efficient: Since their engines don't have to run as long, auto start-stop equipped vehicles are more fuel efficient.
How to Turn Off the Toyota Auto Start-Stop System
The Toyota auto start-stop system is always engaged by default, so you don't need to worry about turning it on. However, there are some instances where disabling the system is useful, such as when you're towing something and would like to keep your engine running continuously, or if you're driving on a hot day and want the air conditioning to stay on. To turn off the Toyota auto start-stop system, simply press the "off" button located on the dashboard to the left of the steering wheel. The system will reactivate when the button is pressed again or you restart your car.
Find Vehicles with Toyota Auto Stop Today
Interested in seeing how the Toyota auto start-stop system can elevate your driving experience? We encourage you to explore our

online inventory

or come by our dealership to browse auto start-equipped vehicles and test drive them in-person. You can request more information about any of our vehicles using our

online form

or by calling the experienced sales staff at Lone Star Toyota of Lewisville at 469-645-0602.