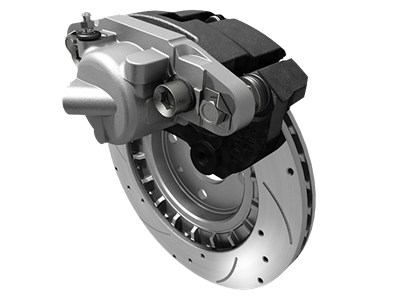 Brake Service
Check out the great service specials we have available on brake work and other services!
Benefits of Brake Service
A regular and thorough brake service is a key piece of keeping your car running at its best and brings with it many great benefits to you as a car owner. Brakes are subjected to extreme pressure and heat when they are stopping your car, especially at high speeds, so it is important to regularly check the braking system for damage that could be caused by such conditions.
In addition to replacing your brake pads, we also examine your rotors and replace them if necessary. We also inspect other components of the braking system, like wheel sensors and brake fluid lines. A small problem with those can cause your entire brake system to fail, which is why it is important to have them checked during your regular brake service. Doing so will not only save you on repairs and towing later on, but can also help you avoid a dangerous accident as well! A simple brake service can make your car ownership a less stressful and expensive experience, so schedule yours today!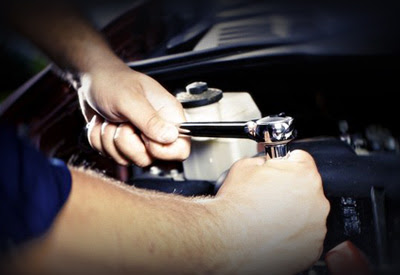 Customer Reviews


Lone Star Toyota
1547 S Stemmons Fwy, Lewisville, TX 75067
Serving
Lewisville

,

Carrollton

&

Denton

We make sure that when you bring your car to us for your brake service, you are getting the best value for the time and money that you spend, which is why our service team is composed of experts who can deliver an excellent quality of service for you. Each of them is a certified professional with plenty of experience who regularly performs brake services. They are not only knowledgeable and skilled, but also kept sharp through constant practice. You benefit from their expertise with not only a well-done repair, but also their keen eyes that can detect potential problems that you vehicle might develop. And, of course, they can also work quickly without making errors, cutting down on the amount of time you have to spend. Our technicians are skilled in working on all makes and models, so bring us any car you like and see just how great of a job they can do!
Brake Service
Because of the important role that your brakes play and the powerful forces that they have to endure, it is important that your brakes are serviced using the highest quality components. Our shop uses OEM parts for all of our repairs. Original Equipment Manufacturer parts are made to high quality standards and use the best materials. That is because they are made by the same company that provides the factory parts from which your car was made, using the same materials and methods. It's a perfect replacement that is guaranteed to perform just as well as the original part. This makes such parts a much better choice than aftermarket alternatives that are made by third parties and often without access to original specifications. We use only OEM parts when we perform repairs in order to give your car the best performance and reliability and give you complete satisfaction.