What is a Good Interest Rate for a Car Loan?

Car buyers are always looking for ways to make sure they're not overpaying for their new or used vehicle. If you want a better understanding of the right interest rate per car loan, with your credit score in mind, the team at Lone Star Toyota of Lewisville created a helpful chart showing buyers how to get the best interest rate. See the average new and used car loans based on APR – the Annual Percentage Rate – and credit scores. When you're ready, we can approve you for financing!
---
Average New and Used Car APR
| | | | |
| --- | --- | --- | --- |
| Average New-Car Loan | Annual Percentage Rate | Average Used-Car Loan | Annual Percentage Rate |
| 781-850 | 3.17% | 781-850 | 3.8% |
| 661-780 | 4.03% | 661-780 | 5.48% |
| 601-660 | 6.79% | 601-660 | 10.1% |
| 501-600 | 10.98% | 501-600 | 16.27% |
| 300-500 | 13.76% | 300-500 | 19.32% |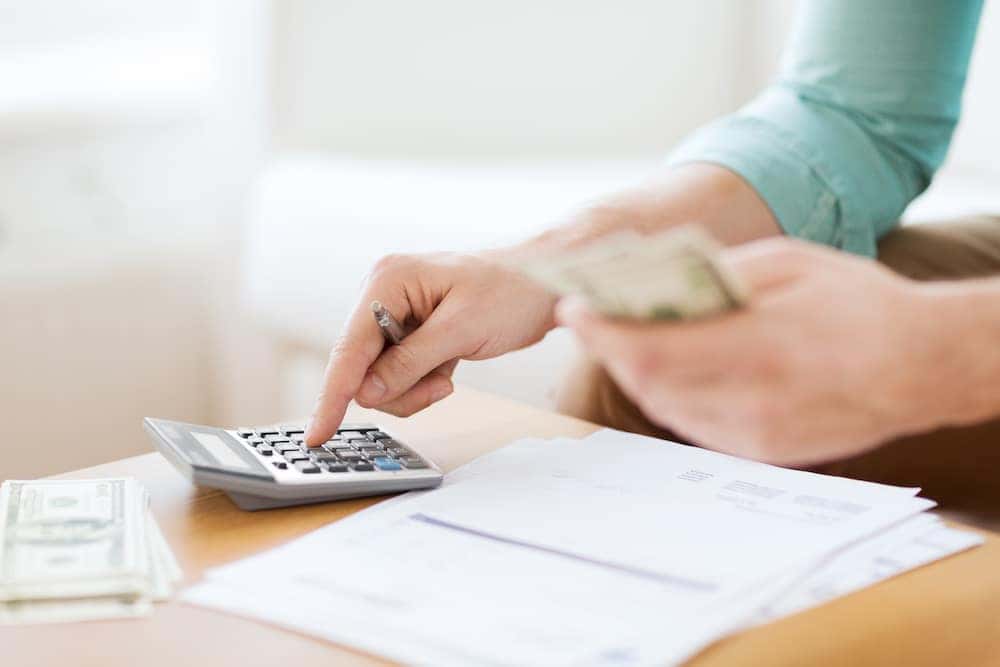 ---
How Do You Get the Best Interest Rate?
If you want to score the best interest rate, you will want to start by planning ahead. Get a copy of your credit history and take a look at the score. The higher the credit score, the lower the interest rate you can get. Be sure you're ready to start negotiating. So what is a good car loan rate? Looking at the chart above, it can be anywhere between 3.17% and 13.76% depending on your credit score.
After looking at this chart, think about the rate that you want and get ready to negotiate if they offer you something higher than what you expected. Be careful and don't just focus on the payment, because you can end up ignoring the rest of the deal. Read through everything and pay close attention to the details.
---
What is the Average Interest Rate on a Car Loan?
As an example, a three-year car loan will have an average interest rate of around 3% to 4.5%. However, there's always a chance you will get different offers due to your credit score as well as where the loan is coming from. In the end, the easiest way to compare your car loans and interest rates is to shop around or get pre-approved.
---
Apply for Financing at Lone Star Toyota of Lewisville
Now that you know the answer to "what is a good interest rate for a car loan," it's time to visit our Flower Mound area dealership to explore your options even further. Our finance center will assist with the pre-approval process and get you behind the wheel of your dream vehicle at a reasonable rate. Contact us to compare rates, to see what comprehensive insurance covers, or to get the process started.
---
More From Lone Star Toyota of Lewisville
If you plan to put a lot of miles on your next truck driving around the Flower Mound area, you're likely concerned about gas mileage. Maybe that's why so many of our customers at Lone Star Toyota of Lewisville are impressed with theToyota Tacoma gas mileage ratings. Of course, there are several different Tacoma configurations available, each with a…

When car buyers from the Dallas area visit Lone Star Toyota of Lewisville for the new Toyota Tacoma, they always ask about the Toyota Tacoma towing capacity, and we can't blame them. Visit our team to go over everything that you can expect with your new vehicle, the Toyota Tacoma tow package, as well as to help you…

After a full redesign for 2019, this year's RAV4 arrives with a fresh aesthetic and lots of features. With the addition of numerous soft-touch surfaces to the 2020 RAV4 interior, road trips and long drives through Flower Mound can be more comfortable than ever — whether you drive or ride. Great fuel economy for the segment,…