How Long Can You Drive on a Spare Tire?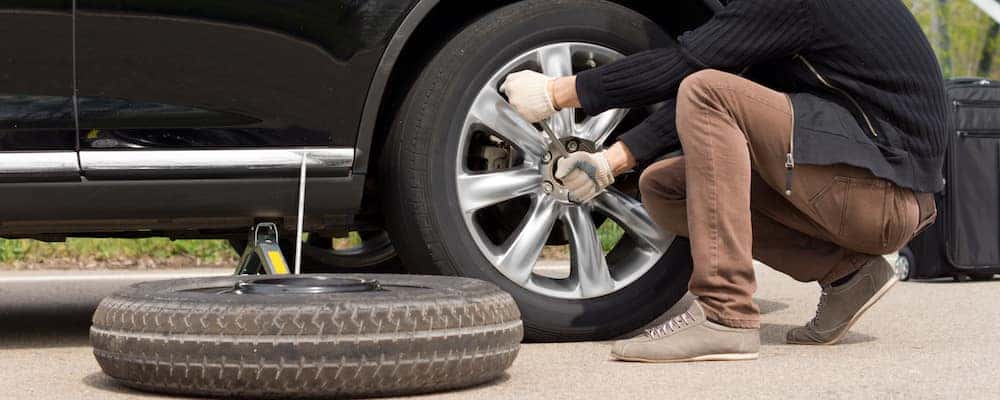 "How long can I drive on a spare?" is a natural question if you get a flat tire, but it's important to realize that spare tires are just that: a spare, and not meant to be used on a long-term basis. While a full-size spare will last longer, the average space-saver spare tire is only good for about 70 miles or so most of the time.
Space-Saver Spare Tires
Also known as a donut tire, a space saver spare is smaller than a typical tire. As the name suggests, these compact spares take up less space in your car's cargo area than regular tires, but they also won't last as long on the roads of Flower Mound — or anywhere else.
It's a good way to to save space, but a donut tire comes with some restrictions:
They're not safe to be used for more than 70 miles in most cases.
They're not safe to be driven over 50 mph.
They don't offer as much traction as a standard full-size tire.
Suffice to say that it's not safe to use a donut spare on a long-term basis, so you should visit a nearby service center to get a new tire as soon as possible.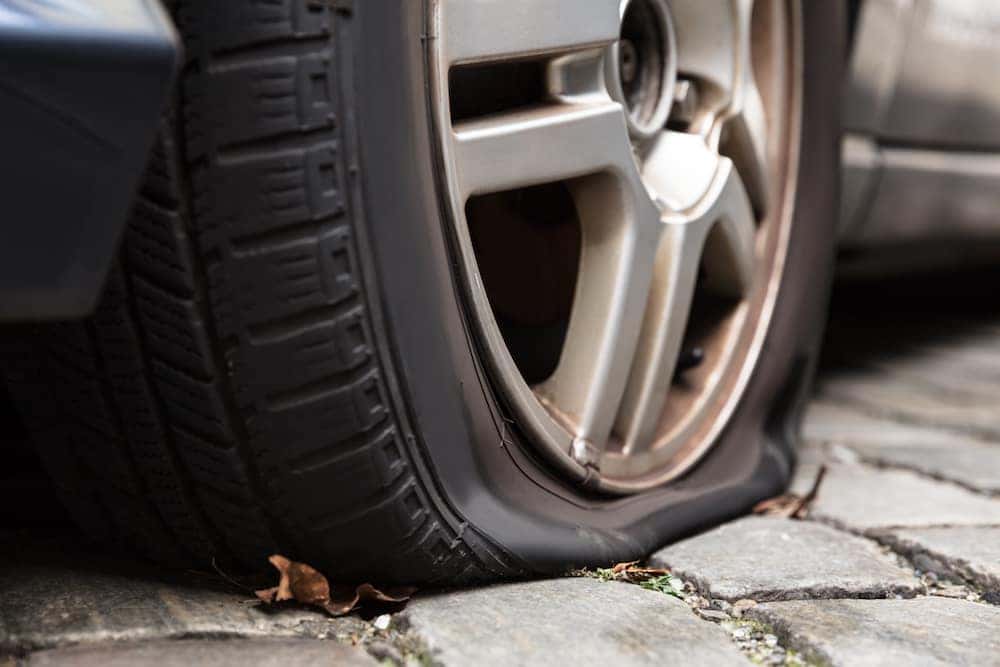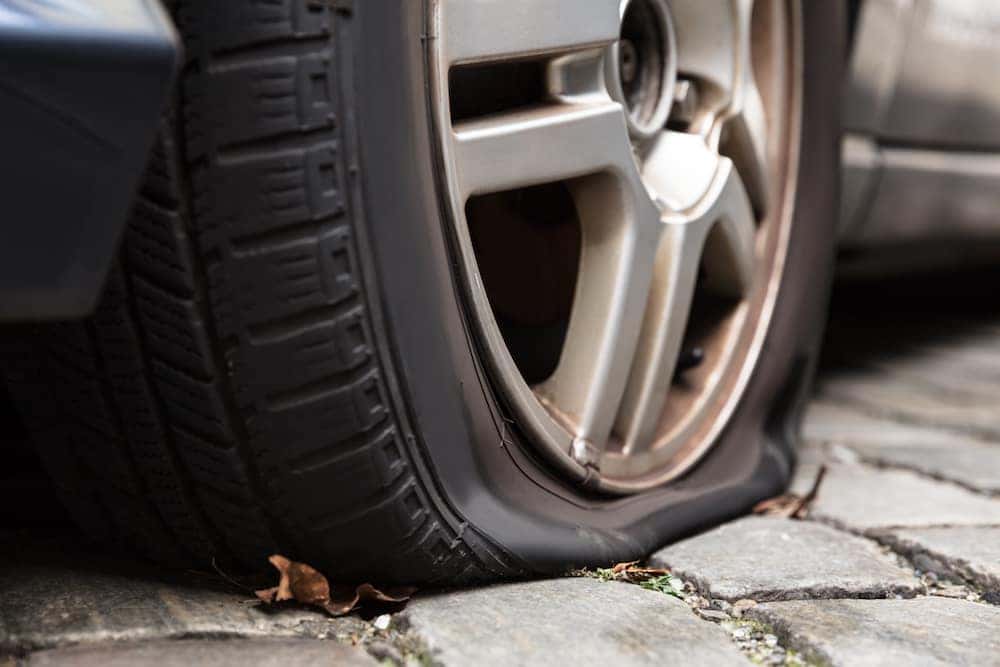 Full-Sized Spare Tires
Many larger vehicles like SUVs and trucks might have room for a full-size spare tire, but it's difficult to fit one in the average sedan. While it's theoretically safer to use a full-size spare over a longer period of time than a donut, it's still not ideal. For one thing, your spare likely isn't the same brand as your other tires; for another, it won't be as worn as the tires that seen regular use on your car, and uneven tire wear can prevent a host of other problems. For that reason, you should visit a service center near Coppell to replace the tire and get any necessary service.
Spare Tires vs. Regular Tires: What's Their Average Life?
You may be wondering, "how long does a spare tire last," or "how long can you drive on a spare tire?" Both of these questions get asked quite often from Flower Mound-area drivers who visit the Lone Star Toyota of Lewisville service center getting a flat tire fixed or when they're at the tire center for new tires. Both are excellent questions, and we're here to answer them!
While your vehicle's owner's manual will give you recommendations for driving time and speed, the general rule of thumb is that you shouldn't drive more than 70 miles and no faster than 50 mph on the Coppell roadways with your spare tire. Driving too many miles or at fast speeds on a spare tire can damage other parts, including the transmission.
The Average Life of a Tire
When it comes to your regular tires, how long they last will vary based on how much driving you do. For instance, if you drive the average, which is 12,000 to 15,000 miles, then the tire's tread will begin to wear in three to four years.
Now, when it comes to how long does a spare tire lasts, typically they can last anywhere from seven to 10 years. Please keep in mind that you should never use a tire that has visible damage like punctures, impact bulges, irregular tread wear, or cracks in the sidewall, because these are all dangerous to drive on.
For additional information regarding your tires and how long a spare tire will last, give the Lone Star Toyota of Lewisville service center a call to schedule an appointment! We're here to answer any questions you have and make sure your tires are in the best possible condition.
Get Help With Tires and More at Lone Star Toyota of Lewisville
Whether you suffered a flat tire around Carrollton or need to get an oil change, the experts at Lone Star Toyota of Lewisville are here to help. We've got an impressive selection of new tires to suit a variety of different vehicles, so contact us today or visit us in Lewisville. If you're ever unsure, you can learn what causes tires to wear unevenly, what your Toyota dashboard warning lights mean, including the Toyota tire pressure light.
Our Service Specials
More Maintenance and Service Tips From Lone Star Toyota of Lewisville
"How long can I drive on a spare?" is a natural question if you get a flat tire, but it's important to realize that spare tires are just that: a spare, and not meant to be used on a long-term basis. While a full-size spare will last longer, the average space-saver spare tire is only…

The 2019 Toyota tire Savings Event is on through the month of April! Now through April 30, 2019, when you purchase three new tires for your Toyota or Scion vehicle, you can get the fourth for just $1!* Reach out to our Toyota Tire Center today to take advantage of this offer, whether you're coming…

For March and April of 2019, the Toyota Brake Savings event is on! Through April 30, 2019, you can take advantage of special offers on Toyota brake pads, Toyota brake rotors, and installation along with other services for your Toyota braking system. We use genuine Toyota parts when servicing your vehicle, so you can rest…