How Often Should You Change Your Oil?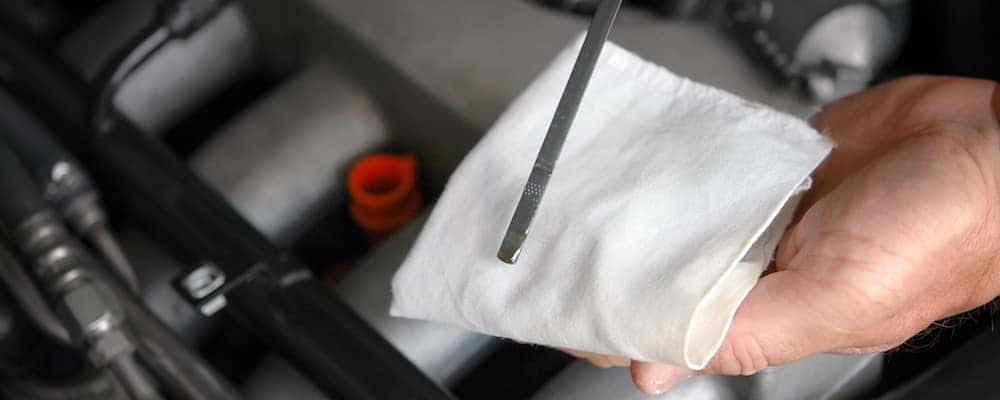 Keeping up with your vehicle's recommended oil change frequency is crucial to keeping it running properly. The rule of thumb used to be that an oil change is necessary every 3,000 miles, but the vast majority of vehicles nowadays can go between 7,500 to 10,000 miles. That said, the answer to the question how often should you change your oil will ultimately depend on the vehicle you're driving and how you drive it.
Oil Change Frequency Guidelines

Between 7,500 miles and 10,000 miles is a solid recommended oil change interval, but you should also check your vehicle's owner's manual — some vehicles will need their oil changed sooner. If you use your vehicle for any of the following purposes, you should visit Lone Star Toyota of Lewisville near Flower Mound to get an idea of how often you should change your motor oil:
Towing
Off-roading
Commercial use
Racing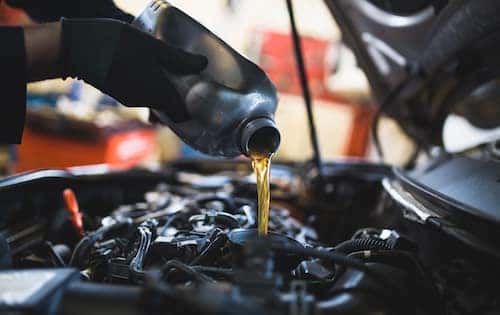 More Tips About Changing Engine Oil
Before you make the trip from Coppell to get your oil changed at the Lone Star Toyota of Lewisville service center, consider the following:
Mileage isn't all the matters — even if you drive very little, you should get your oil changed at least two times every year, since oil can break down over time.
Replacing the oil filter is an important part of any oil change — if you'll be performing your own maintenance, you can get filters at our parts department!
If you're unsure about whether to use synthetic vs. conventional motor oil, consult your vehicle's owner's manual.
Should I Check My Oil Level Often?
It's a good idea to check your oil once a month to catch any leaks before they become a big problem. And watch out for more than just the amount of oil — if it's a strange color or if there's debris in the oil, your vehicle could have a problem that needs professional help. Fortunately, you can have these issues take care of when you schedule service at Lone Star Toyota of Lewisville.
Get your Oil Changed at Lone Star Toyota of Lewisville
We've got a rotating selection of service and parts specials, and we're conveniently located near Carrollton! Contact us online if you have any questions, or want to learn more about related service tasks, like changing a tire and how to read tire size numbers.
More Service Tips From Lone Star Toyota of Lewisville
Have you found yourself thinking, "how long can I drive on a spare tire?" Many Flower Mound drivers have the same thought and dread getting a flat tire. It's always a smart idea to keep a spare tire on hand, but it's important to know all the details so you correctly replace the tire in the…

The 2019 Toyota tire Savings Event is on through the month of April! Now through April 30, 2019, when you purchase three new tires for your Toyota or Scion vehicle, you can get the fourth for just $1!* Reach out to our Toyota Tire Center today to take advantage of this offer, whether you're coming…

For March and April of 2019, the Toyota Brake Savings event is on! Through April 30, 2019, you can take advantage of special offers on Toyota brake pads, Toyota brake rotors, and installation along with other services for your Toyota braking system. We use genuine Toyota parts when servicing your vehicle, so you can rest…