What Do the Toyota Dashboard Warning Lights Mean?

When one of your dashboard warning lights comes on, it may be a good idea to get yourself to your local Lewisville Toyota service center right away. However, the urgency of the issue you're facing could vary significantly, so it's important to have a clear idea of what each of the Toyota warning lights is trying to tell you. Get a sense of how you should respond by reading on.
What Should I Do When a Toyota Warning Light Turns On?
With numerous warning lights on your dashboard, figuring out what to do when one lights up can make for a very stressful experience! Save time and energy by referencing this basic guide:

ABS Warning Light
: If your anti-lock brake system or brake assist system is malfunctioning, you'll notice the letters
ABS, circled and lit up
, on your dash. If your brakes are in trouble, visiting a service center right away is of the utmost importance.

Charging System Warning Light
: The charging system light looks like a
glowing battery
. It should light up for a few seconds every time you start your vehicle, but if it stays on for a longer period of time, you probably need a new battery. Modern charging systems are complex, so be sure to get your car checked out by an expert before making the purchase.

Maintenance Required Light
: In most cases, the indicator that lets you know when it's time for maintenance appears as "
MAINT REQD
" on your dashboard. This indicator refers to important regular service tasks, like
oil changes
and tire rotation, and it won't necessarily light up every time a problem arises which needs to be attended to.

Electric Power Steering Light
: Most modern vehicles depend on power steering. If your dashboard displays a
steering wheel next to an exclamation point
, you may be experiencing serious issues. Start by checking your power steering fluid levels, and replenishing them if necessary. If the light stays on, it's time to see an expert.

Fuel Warning Light
: We've almost all seen this
gas-pump
shaped light go on at one point or another! If it's lit up on your dashboard, there's nothing serious to worry about. It's simply time to stop for gas.

Low Oil Pressure Light
: The low oil pressure light, which looks like a
fuel canister
with a drop of oil coming out of the end, often indicates an emergency situation. A sudden or enduring drop in oil pressure could cause irreversible, long-term damage to your engine, so if you see this light turn on,
pull over right away
and check your levels — and visit a service center ASAP.
Low Wiper Fluid Light
: If a
glowing windshield
lights up on your dash, you're running low on windshield wiper fluid. While this isn't necessarily an emergency, visibility is one of the most important factors ensuring your safety, and you'll want to replace the fluid as soon as possible.

Slip Warning Light
: If your Toyota vehicle detects that you're in danger of losing your grip, you'll see this light, which shows
a vehicle and an S-shaped track pattern
. It lets you know that your vehicle stability control and/or traction control features are working to keep you in control.
Tire Pressure Warning Light: Few drivers spend much time thinking about their tires, but there's no denying that they're important! If you see this horseshoe-shaped light with an exclamation point in the center, exercise extreme caution until you can refill your tires or have them replaced at a local tire center.

SRS Warning Light: Indicates a malfunction in either the SRS airbag system, the passenger occupant classification system, of the seatbelt pretensioner system.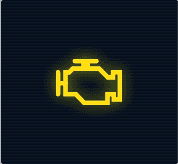 Check Engine Light
: The Check Engine light could indicate any number of problems, and most are too complex for a driver to diagnose on their own. It could indicate anything from a loose gas cap to a failing serpentine belt, a broken oxygen sensor, or something even more serious.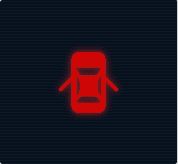 Doors Open Light
: Indicates when a door or multiple doors of your Toyota vehicle are open.
System Indicators
Some of your Toyota dashboard lights aren't really warnings at all: they simply tell you which of your features are engaged! You'll have indicators for your headlights, cruise control, turn signals, airbags, and more.

Turn Signal Indicator

TRAC OFF Indicator

VSC OFF Indicator

SRS Airbag On-Off Indicator

Smart Key Security Indicator

High Beam Headlight Indicator
To save on emergency repairs and regularly scheduled maintenance, be sure to keep a close eye on our rotating service specials and coupons for drivers near Carrollton and Grapevine.
Let the Experts at Lone Star Toyota of Lewisville Answer Your Questions!
Next time you want someone to take a look at your vehicle, schedule service at Lone Star Toyota of Lewisville. Our dedicated team can get you back on the road in no time, and we're well-prepared to help you answer questions important to vehicle owners everywhere. Find out how to check your brake fluid levels, how long you can drive with a spare tire, or how long an oil change takes today!
Service Specials at Lone Star Toyota of Lewisville
More Maintenance Tips From Lone Star Toyota of Lewisville
"How long can I drive on a spare?" is a natural question if you get a flat tire, but it's important to realize that spare tires are just that: a spare, and not meant to be used on a long-term basis. While a full-size spare will last longer, the average space-saver spare tire is only…

The 2019 Toyota tire Savings Event is on through the month of April! Now through April 30, 2019, when you purchase three new tires for your Toyota or Scion vehicle, you can get the fourth for just $1!* Reach out to our Toyota Tire Center today to take advantage of this offer, whether you're coming…

For March and April of 2019, the Toyota Brake Savings event is on! Through April 30, 2019, you can take advantage of special offers on Toyota brake pads, Toyota brake rotors, and installation along with other services for your Toyota braking system. We use genuine Toyota parts when servicing your vehicle, so you can rest…