How Long Do Car Batteries Last?

The battery is one of your car's most under appreciated components. It supplies power to your starter, motor, and the ignition system, and it acts as a secondary power source when the alternator can't provide enough power. Unfortunately, no battery will last forever. So, how long do car batteries last? The experts at Lone Star Toyota of Lewisville can provide details on the car battery life and the factors that impact the battery's life.
---
How Long Do Car Batteries Last in Texas?
Answering how long do batteries last is a tricky question to answer since the car battery life is affected by how much you use the car to the temperatures in the Carrollton and Flower Mound areas. Given normal conditions, five to seven years is the best estimate. These normal conditions include:
Temperature and Humidity
Full Charge Cycles
Power Loading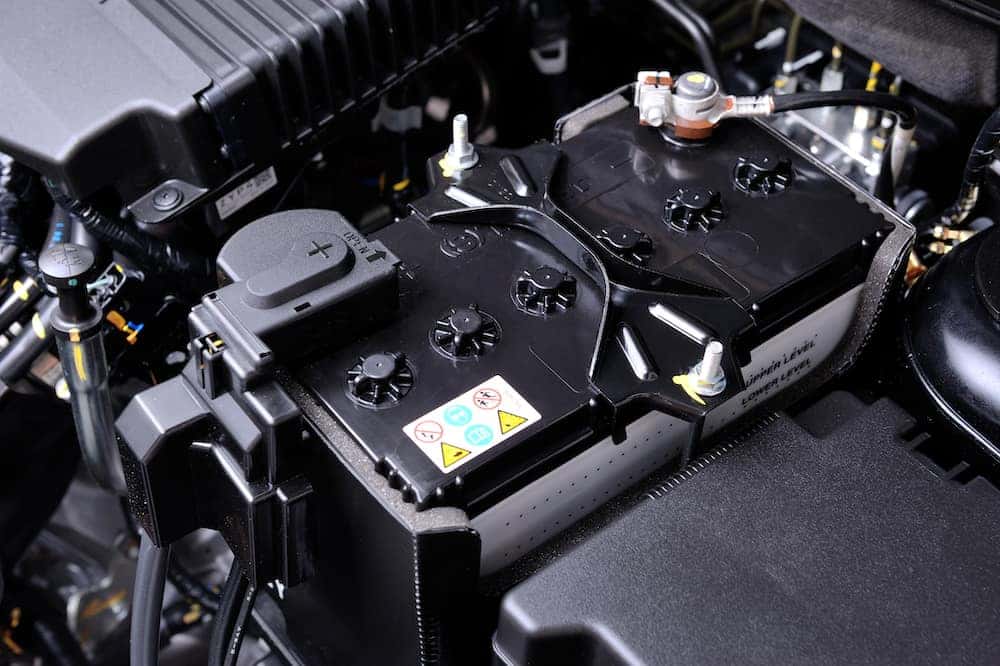 ---
What Factors Impact the Car's Battery Life?
When you're asking, 'how long should a car battery last?', you need to provide part of the answer yourself. The car battery life depends on plenty of factors, which means the battery life can be shorter if any of the factors listed below apply:
Cold Weather: Most batteries include climate specifications. This means if your car is left unattended in the cold, your battery is going to work harder and wear out faster.
Overuse: It should go without saying that asking too much of your battery shortens its life. For instance, if you constantly blast the AC and stereo or use the lights a lot, the batter will suffer.
Wear and Tear: Any irregularity in the recharging and discharging process can decrease your battery's lifespan.
Poor Maintenance: Regular professional servicing checks that everything is clean and in good order. Neglecting your battery isn't going to do it any good.
---
Our Service Specials
---
Have Your Battery Changed or Inspected at Lone Star Toyota of Lewisville
Now that we have answered how long do car batteries last in Texas, it's essential to keep your battery in top shape to avoid getting stranded in the middle of  Flower Mound or seeing your lights start to dim between Coppell and Carrollton.
Have any additional questions about how long do car batteries last in Texas, need a battery inspection, or want the Toyota tire pressure light decoded? Don't hesitate to reach out to our service center for more information. Be sure to explore our service specials so you can save on your next visit.
---
More From Lone Star Toyota of Lewisville
The 2020 Toyota 4Runner is a top-rated, practical SUV that enhances your DFW area drives. When you need a vehicle that adapts to whatever you need, from road trips to commutes to the office, and everything in between, the new Toyota 4Runner SUV has you covered. Take a closer look at the Toyota 4Runner…

Lewisville drivers in the market for a new, highly-cable SUV will be impressed by the new Toyota Highlander towing capacity. With the Highlander towing and Toyota Highlander cargo space, you'll be able to travel throughout Flower Mound with all you need, safely and powerfully. Continue reading to discover more about the Toyota Highlander payload, cargo…

If you plan to put a lot of miles on your next truck driving around the Flower Mound area, you're likely concerned about gas mileage. Maybe that's why so many of our customers at Lone Star Toyota of Lewisville are impressed with theToyota Tacoma gas mileage ratings. Of course, there are several different Tacoma configurations available, each with a…